Lately we have seen more and more women investing in pieces with beautiful necklines!We love it, it's beautiful!But it's not any bra that will fit right there, and the worst, if you wear any bra, the look is over!#fashion police on you rs!
We hardly stop to think about the bra BEFORE we buy a more low-cut blouse!Here at Dajo, following the saga of our customers, we see that the vast majority buys the blouse and then goes out to the streets in the saga by the perfect bra!
When you think of cleavage, what comes to your mind?Dug and collar V?Only?Did you know there are other types of necklines besides these and, fortunately, a type of bra for each of them?!You were happy, right?!We understand you!So let's get down to business!DECOTES!
1.Decote Canoa!In this neckline, the strap appears or is not at your discretion, because it goes according to your style!In both cases, of course, depending on the handle you are going to use, there is no mistake!For that naked fit, without a strap, a great tip is the bra itself that will fall , because it does not show that you really are in a bra!If you do not feel comfortable with a bra that will fall off (we need to change that, in!) Or really like a loop showing off, bet on lace and pedlar details!
2.Decote Bald! What? Hahahah even becomes funny, but yes, it exists! This type of neckline is present in our beloved and beloved T-Shirts, in our beloved T-shirts every day! In this type of neckline, any bra modeling is valid! If you have little boobs, a bra max up will give that effect WOW! If you already have enough breast, a push up bra will further enhance your lap! If your breast is bigger, we recommend a lift bra, which will reduce and sustain!
3.Decote Costas de Fora! This everyone loves, leave the back to the show is a mix of sexy and elegance, making any look powerful! And, incredible as it may seem, there are plenty of options for this type of look! If your intention is to leave your back TOTALLY nude, the ideal would be a bra (silicone or fabric), a multi-strap bra (with various features, swimmer, single front among others) or a silicone nipple protector, Which clings to the breast and to the clothes, has no glue and does not fall for ANYTHING! But, if you read our post on Strappy Bra, we believe 100% that you will change your mind about not letting "strips" show up!
Unique Front Neckline! This neckline is eternal, there always appears a tank top or other that requires a specific bra for this neckline, and our tip is a multi-strap bra or even a bra that you already use and have removable straps, so you can Change the position of the straps making the bra model on a single front! Or if you prefer not to show the straps, the bra or the nipple protector will surely help!
Single Shoulder Neckline (or mule limp, as our grandmother used to say!). For this type of look the ideal is always to value the side that will get naked, why, this is the TCHN of this model! The tip is you wear a bra that will fall , because besides not letting the handle appear, it will value (and much) the naked!
Ducted Neckline! Trend! In recent times what we see more are very deep necklines and dug! A piece in the wardrobe bolder, but that does not lose its elegance! For this model, what we recommend is always the bra that, according to the shape you put, will not appear on the neckline! Or, our infallible silicone nipple protector, which has no glue and adheres between the skin and the tissue, does not fall for nothing! The beauty of this model is to value the naked, in this case, the best option is to leave the bra aside!
Infallible tips to further enhance your neckline, no matter what! So now you know, when you find a more dug top, think about the type of bra that will further enhance the piece! When in doubt, wrap in the adhesive bras (silicone or fabric) or in the silicone nipple protector, both fall as gloves! #DictsDown|Compritchas by our online store our site.br or by whatsapp (47) 91938366, we are waiting for you!
Gallery
15 AMAZING Bras To Wear With All Your Deep Neck Tops …
Source: www.popxo.com
9 Best Halter Neck Bra Brands In India And Its Wearing Tips
Source: stylesatlife.com
9 Best Halter Neck Bra Brands In India And Its Wearing Tips
Source: stylesatlife.com
3. Types of Bra
Source: texnoteblog.wordpress.com
15 AMAZING Bras To Wear With All Your Deep Neck Tops …
Source: www.popxo.com
9 Best Halter Neck Bra Brands In India And Its Wearing Tips
Source: stylesatlife.com
Tie Neck Bra – Nly Lingerie – Black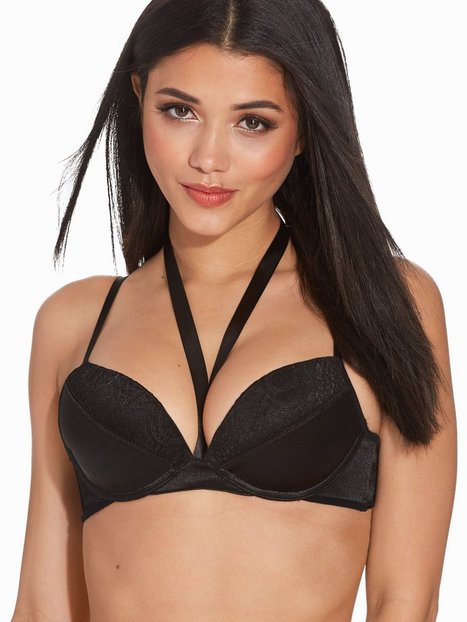 Source: nelly.at
15 AMAZING Bras To Wear With All Your Deep Neck Tops …
Source: www.popxo.com
9 Best Halter Neck Bra Brands In India And Its Wearing Tips
Source: stylesatlife.com
Women's Soft Padded Lacy Straps Halter Neck Bra |online|
Source: snazzyway.com
15 AMAZING Bras To Wear With All Your Deep Neck Tops …
Source: www.popxo.com
Women Bra Halter-Neck Front Closure Push Up Padded …
Source: www.ebay.com
AMAZING BLACK SMOOTH PUSH-UP BRA DEEP NECKLINE G025 BY …
Source: www.bras4you.com
42 best images about Lingerie on Pinterest
Source: www.pinterest.com
31 Types of Bra Women Should Know When to Wear What …
Source: www.breasthow.com
HOFISH 3 Pack Seamless Clip Down Deep V Neck Push Up …
Source: gloutique.com
15 AMAZING Bras To Wear With All Your Deep Neck Tops …
Source: www.popxo.com
Q-T Intimates
Source: www.qtbras.com
Huit Tea for Two Straight-Neckline Balconnette Bra TEA-B2
Source: www.abriefaffair.com
15 AMAZING Bras To Wear With All Your Deep Neck Tops …
Source: www.popxo.com