The tracklist of 59 RPM, indoor cycling workout to music, similar to spinning. Every three months, the New Zealand educational Les Mills International gives a new CD, not only RPM but also for Body Pump, Body Jam and SH'BAM. RPM stands for Raw Power in Motion. The setlist has a balanced structure consisting of heating, a climbing session recovery, interval training, a ride uphill return journey and finally be restored through the stretch. A music mix, where athletes from all over the world on spiders, including tunes from DJ Tiesto, Christina Aguilera, Swedish House Mafia and Usher.
What is the RPM
RPM is one of the many group exercise classes offered by Les Mills. This international fitness company based in New Zealand, in about 89 countries daily use of their instructional programs and related music. Four times a year, you have to start the new season, a new CD with music sports. An RPM lesson lasts 50 minutes.
Results RPM
increasing fitness
burn body fat
improves the shape of the legs, hips and buttocks
increasing bone and muscle strength without too muscular out to see
under normal circumstances, by class of burning about 600 calories
the body makes extra endorphins, positive energy
Tracklist 59 RPM, the Summer of 2013
Make the World Move?? Christina Aguilera feat. Cee Lo Green
Duration: 2.59 minutes
The purpose of this section: heating
Make the World Move, is a trace of Lotus, the seventh album Christina Aguilera with guest vocals by Cee Lo Green.
2nd Numb?? Usher
Height: 20.3 minutes
The purpose of this section: to increase the speed and intensity
Numb from seventh studio album, titled Looking 4 Myself, Usher.
Members of the Swedish House Mafia wrote and produced this issue, which was a modest hit in the Netherlands in 2012.
3rd Save World ?? Swedish House Mafia
Length: 6:08 minutes
The aim of the course: climbing
It actually from Sweden Swedish House Mafia, founded in 2010, consisted of the three house'dj's Axwell, Steve Angello and Sebastian Ingrosso. In a short time they had many hits, in March 2013 they stood for the last time together on stage, the DJs pursued solo their way.
4th Flesh and Bone?? Winged Dune
Length: 5:07 minutes
The aim of the course: a weak recovery
Daydreamer?? Flux Pavilion feat. Example
Height: 26.4 minutes
The purpose of this section: interval training, sit, stand, sit, stand,
The Englishman Flux Pavilion, in everyday life, Joshua Steele, dj, dubstep producer and owner of the dubstep label.In 2012 he was at the Lowlands. The British rapper / singer such as singing the song, the song did three remixes by Francis Dillon, Jack Beats and Danny Byrd. This latest version is used for this 59 RPM track list.
6th pair of dice?? Tiësto & allure
Length: 6:22 minutes
The purpose of this part: free spin, flat road, good speed, light fastness
I do not deserve you ??Paul van Dyk feat. Plumb
Time: 7:01 min
The purpose of this section: mountaineering, end up on top
Songaah, a Berlin DJ came in 2012 with her ​​sixth album Evolution, which I do not deserve you found commonly, a collaboration with the American singer-songwriter Plumb.
8th sitting at home?? Hunter Parrish
Length: 2:50 minutes
The purpose of this part: Return, Recovery
The American Hunter Parrish is really professional actor. He played guest roles in television series such as CSI and Law and Order, he performed various characters in more than ten feature films. In 2012 he released an EP, guessing games, with six songs, including sitting at home.
9th Clouds-Newton Faulkner
Height: 16.3 minutes
The purpose of this section: Stretch
The first album by the English singer and guitarist appeared in 2007. Clouds can be found on his third studio album, write it on your skin, was released in 2012.
Gallery
Ghost
Source: www.discogs.com
Negative Approach
Source: www.discogs.com
Phil Collins
Source: www.discogs.com
Huey Lewis And The News*
Source: www.discogs.com
Roy Ayers
Source: www.discogs.com
Bernard Gérard
Source: www.discogs.com
Robert Howard & Kym Mazelle
Source: www.discogs.com
Dennis Day & The Mitchell Boychoir Sing Favorite Christmas …
Source: vinylminerecords.com
Ocean Colour Scene
Source: www.discogs.com
The Bee Gees*
Source: www.discogs.com
Thomas Leer
Source: www.discogs.com
Duane Eddy And His 'Twangy' Guitar*
Source: www.discogs.com
The Supremes
Source: www.discogs.com
ROY AYERS Let's Do It reviews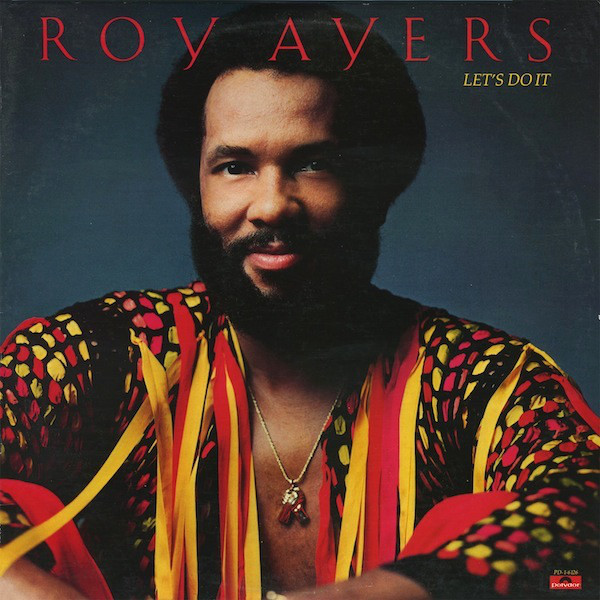 Source: www.jazzmusicarchives.com
The Vindaloo Summer Special Starring The Nightingales, Ted …
Source: www.discogs.com
Gonzalez
Source: www.discogs.com
Vinyl-Video: Roxette
Source: vinyl-video.blogspot.com
Kelly Garrett (3)
Source: www.discogs.com
Slip
Source: www.youtube.com
Roberta Flack
Source: www.discogs.com