Rikomagic MK36 is a Mini PC with Intel Bay Trail and double Windows OS 8.1 + Android 4.4.Costs about 130 euros in the shops of import from China (see offer of our site, GBMK36 code for a discount) and comes in a pack includes wall charger 12V/2A and HDMI cable. Like models such as Pipo X 8, Beelink P1, Voyo Mini, Minix Neo Z64, etc (you know our Mini PC reviews playlist on Youtube?) combines 2 GB RAM LPDDR3 to 32 GB eMMC and uses 4 x USB 2.0, one Ethernet 10/100, a microSD reader and an HDMI video output up to 1080 p.
In fact, RKM MK36 uses the latest generation tab available in the category (the same as for Pipo X 8) and that means that everything revolves around SoC Atom Z3736F Quad Core. Is much like the internal construction, with Central motherboard coupled with an expansion card with power on/off, signalling led, headphone jack and USB hub.
But there are several precautions for heat dissipation taken during Assembly. About RKM MK36 there is a thermal pad 1 cm thick to act as link between the glue plate anchored on the card and the perforated bottom aluminium frame, and then to transmit it to the latter more heat as possible so as to dispel it. The rubber feet lasts from 2 mm raise everything from table top, and the louvers above dumps from above what's left.
Is a basic approach, because there are no real heat sinks as on Minix Neo Z64 (for example) nor all-aluminium frames-as on Beelink P1. But it's an idea that works fairly well, at least with regard to Windows. Android, as we will see shortly, is another matter. The internal construction is nevertheless appreciable, in both WiFi antenna jamming system, both in the cable management, through the plastic frame that is so ugly, but solid and pleasant to touch.
Mini PC MK36: how to run Windows
Windows 8.1 with Bing resides in a partition to 16 GB, with 12 GB available: they will end soon, and several MB gone already with the first updates. There are no programs pre-installed but rather constant notification will remind you the possibility to download Office 365 Personal to use it 12 months free.
Rikomagic chose an eMMC memory from discrete speed but lower than that of Pipo X 8 (among the few doing 25.22 MB/s write 4 k) but the system remains responsive, especially when it comes to moving 5/6 Internet Explorer tab, a video Youtube HD, Skype or other Modern UI. The user experience of SoC Bay Trail is hardly a discovery of the last hour, and RKM MK36 there is nothing different from all other boxes. Look at the benchmarks in the screens to follow to get an idea-but, I warn you, it's all in line with the category.
The real good news is having decent temperatures and avoid throttling, the stalling of the CPU due to difficulties in heat dissipation. RKM MK36 nearly 90° C if you stand there with benchmarks or games in FHD, but stays between 55 and 65° C if you use it for something light, such as forklift, to check the Twitter stream or watch a Youtube video. In the long run you do even better than that: I 57-60° C on 4 core at the end of the German GP F1 out of SkyGo, CPU usage equal to 18% and a maximum of 69° c. good.
In contexts so you have consumption of 5-8 watts per outlet, and peaks of 10 Watts, in full style Bay Trail. The nature machine streaming also encouraged by good reception WiFi 2.4 GHz (the chip is usually RTL8723BS) and a Fast Ethernet that at iperf-t 60-c IP-d (the server is my MacPro) returns the Honourable 88.6 Mbits/sec on the one hand, and 67.5 Mbits/sec.
Mini PC MK36: as goes Android
Unlike the speech on Android. The firmware KitKat 4.4 is devoid of any care and optimization, and gives the idea of being installed just to claim the "Dual Boot" on the package. It does not go bad: Play Store is ok and can play with 15 video hardware decoding Kodi 1080 p (and even 4 k when connected via Ethernet) via DLNA server. Has a browser that runs well, and almost 5 GB of space free for app with expansion via microSD.
But near the 80° C goes into protection and shuts down the machine, not FAT32, exFAT and law has no utility installed to prevent rotation of some apps (that you are using vertically … on TV). In other words, it's a firmware flashed and put there just to, just like on Pipo X 8.
In fact, the only Android x 86 Bay Trail that I remember with some pleasure, is to Minix Neo Z64-let alone Nexus Player because out category. Without a minimum of work and care for a better user experience, considering the limited space, Android on MK36 is the first candidate for removal in favor of Windows. Unless we have time, desire and ability to adapt it to your needs.
Testing with GNU/Linux
Good news, here. A BIOS usual very flexible (also because it installed in its entirety, without optimizations that usually OEMs do for us users-for example, you can adjust the temperature considered critical, a potentially dangerous modification) allows you to disable the Secure Boot and start other operating systems.
A Ubuntu Linux 14.10 turns in a convincing way and lets hope for optimizations. About LIVE not working WiFi, Ethernet and audio, but we know that the Realtek chip requires some work. Overall it's a nice step forward compared to Pipo X 8-where you couldn't get even the idea of a LIVE distro.
Final considerations
Rikomagic MK36 is the best among the Mini PC Intel designed for Dual Boot Android + Windows. In its components lacking the IR sensor for remote management, but in contrast there is a Interior Assembly best rivals. About Microsoft System wrong with throttling, integrates Office 365 Personal, has good WiFi and a good Ethernet. On Android, the situation is different because the temperatures arrive at shutdown to prevent damage and why a little firmware optimized forces the user to spend time looking for solutions.
As hardware and construction, RKM MK36 is among the best in class Bay Trail, but everything is to understand if this is enough to cover the contexts in which you intend to use it. ForSkyGo and streaming can go, and also as a more generic forklift if you decide to free up the space occupied by Android in favor of Windows. It can also be used as a pc to the TV-when on vacation. But as a Home Media Center is better to focus on the usual Android models with ARM Socs. You find it on sale for about 130 euros -use the code GBMK36 for a discount.
Gallery
Rikomagic MK36S Review
Source: www.androidpimp.com
Rikomagic MK36 Windows Mini PC Review
Source: www.doovi.com
Rikomagic RKM MK36 Intel 3736F Mini PC TV Box 2G RAM 32G …
Source: www.gearbest.com
Rikomagic MK36S Review
Source: www.androidpimp.com
Rikomagic MK36 2GB/32GB Quad Core Android/Windows PC Mini PC
Source: www.pccomponentes.com
– Productinformatie
Source: wbdis.nl
Rikomagic MK36 Impressions: A Quadcore Dual OS Mini PC …
Source: hometheatrelife.com
Rikomagic MK36S is a Windows or Ubuntu mini PC with a …
Source: liliputing.com
Mini pc windows 10 baratos 2016, en Amazon, función smart …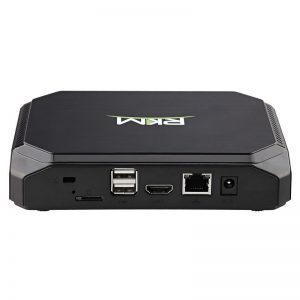 Source: www.comprartec.com
[REVIEW] Rikomagic MK36 Dualboot (Windows 8.1 + Android 4 …
Source: www.gsmspain.com
Rikomagic MK36 2GB/32GB Quad Core Android/Windows PC …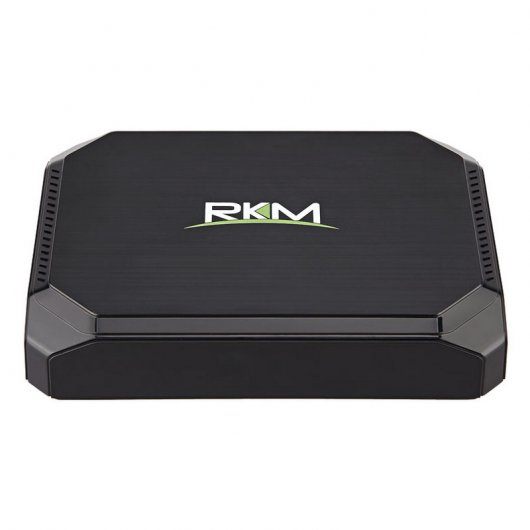 Source: www.pccomponentes.com
[REVIEW] Rikomagic MK36 Dualboot (Windows 8.1 + Android 4 …
Source: www.gsmspain.com
Rikomagic will release the MK36S Mini PC in November
Source: chinagadgetsreviews.com
[REVIEW] Rikomagic MK36 Dualboot (Windows 8.1 + Android 4.4.4)
Source: foro.noticias3d.com
[REVIEW] Rikomagic MK36 Dualboot (Windows 8.1 + Android 4.4.4)
Source: www.htcmania.com
PC mini, Windows box Egreat (Model I6)
Source: tinhte.vn
[REVIEW] Rikomagic MK36 Dualboot (Windows 8.1 + Android 4.4.4)
Source: www.htcmania.com
Rikomagic MK68, MK36, MK36S and Ubuntu Linux mini PCs
Source: www.doovi.com
Купить Rikomagic MK36
Source: rikomagic.com.ua
Rikomagic MK36 (Z3736F/2GB/32GB/W8/Android)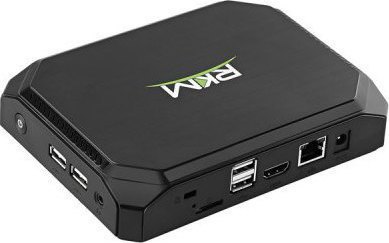 Source: www.skroutz.gr