In today's test, there is the mini-Angelrunte Pocket Pen – Fishing Rod, which I had ordered me on an Online handle. Actually, I stumbled directly in Internet shopping and could say simply no, even though I had previously been a little concern. Among other things, there is a video to test the fishing rod a detailed description and some pictures. The fishing rod is made like a pen and was delivered with reel and cord. Overall, the set of mini Angel took me just under 10.-€.
Mini Pocket pen Rod test
Well, in the video how to the fishing rod not necessarily keeps what it promises. In the lower joint (why always produces a joint directly on the site sits on the role), she is shaking even if you fully undressed they. In addition, the connection between the handle and Rod is so unstable that she went live in the video to break. In the extended State the rod is exactly one meter in length and indented it is then but noticeably smaller but still comes along like an oversized PIN. I had Yes the dream idea, that I get a rod the size of a real pen and thus would be always equipped in the vicinity of water. The rings of the Angel are a further point of criticism: all have a size of about 4 millimetres, making the cord pushes constantly on the rings and thus a real casting makes it almost impossible. The handle of the rod is made of aluminium and this is actually very worrisome, because the rod as ice fishing on the package is advertised. I don't think that there is a fisherman, sitting over a hole on the frozen lake and would like to keep a fishing pole with Vollmetal handle. Also, the handle will once he becomes really smooth wet and if you should first hold the rod with a little fish mucus, you can SOAP itself before that also is still the hands.
The reel which was supplied has also its weaknesses. Unfortunately, not always remains the bow of the cord guide and clicks like just so. You must be very well make sure that it has opened him up to the stop and there is also no sense that the bracket engages correctly. I was pleasantly surprised by the freewheel function which I had not for under €10.-on the screen. The supplied cord is monofilament, and has the highest standard of not. I can recommend only an Exchange. The second positive point is the way the handle on both sides of the role to fit, so that she are would purely theoretically also suitable for left-handed.
The handle itself is very unstable and is held only by a screw with plastic head on the opposite side. For the size of the Angel has a suitable size though, however, it will very difficult to ever to fish in combination with the rod.
The Angel set has a lifting capacity of a kilo, which allows not just big fish according to packaging. In addition it is recommended fishing by boat or directly to a dam for ice fishing. Ice fishing will be very fresh as mentioned by the aluminium handle, from a boat, it can work and who fish directly from a jetty or really an Damm, will get at least something in the water with heavier bait and hook set. You would like to fish but begin correctly, is not happy with this mini fishing unfortunately. Eject isn't installed as even. You set up the rod entsprechndes set up, you can not eject at all. The cord stuck unfortunately right in the rings. A heavy montage is poison for the Angel set but also because it has a total just a load capacity of 1000 grams.
Conclusion pin Angel Pocket pen – fishing rod
As a gag for a fisherman, as a small party gift and as a birthday gift it is for less than €10 like fishing bait at http://www.andrewfishing.com/shop/fly-fishing-bait/ .-alright and it certainly has the laughs on his side. Who does have a serious fish want to deal, should be drawn on a great adventure. Perhaps one or the other where you can game roaches so, but this is also the greatest feeling. The rod so I don't like survived unfortunately the product review video, even if I put it back together. I will test it again on the water, if it is slightly warmer, but unfortunately not too high hopes. If you here look around the blog, or our partners, you will find certainly the one or the other Pearl for the fishing gear. In this sense, I wish all anglers Petri Heil.
Gallery
Fish Everywhere Pocket Pen Style Fishing Rod Reel …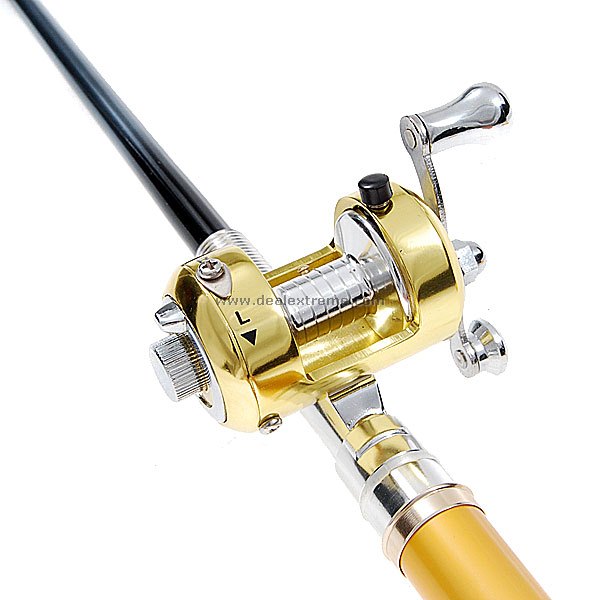 Source: shopmadeinchina.com
OUMILY Pocket Pen Style Fishing Rod + Fishing Reels …
Source: www.dx.com
Pocket Pen Style Fishing Rod Reel Kit Silver 1 – Wholesale …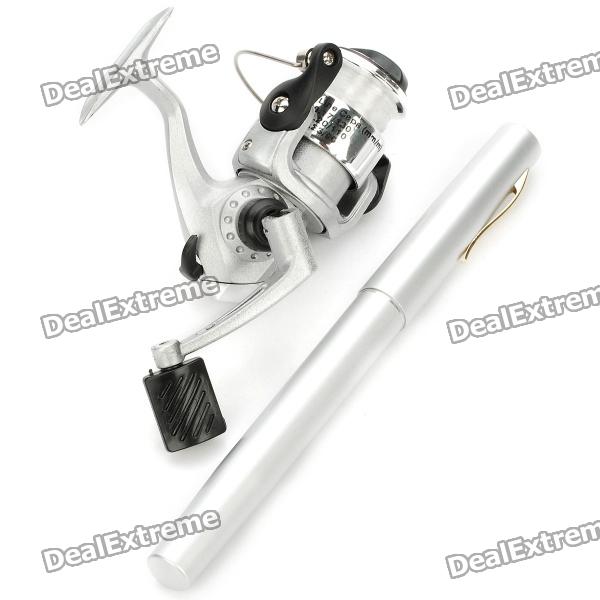 Source: shopmadeinchina.com
OUMILY Pocket Pen Style Fishing Rod + Fishing Reels …
Source: www.dx.com
1080p Wifi Dvr Dash Cam
Source: www.sixtysixdepot.com
Fish Everywhere Pocket Pen Style Fishing Rod Reel …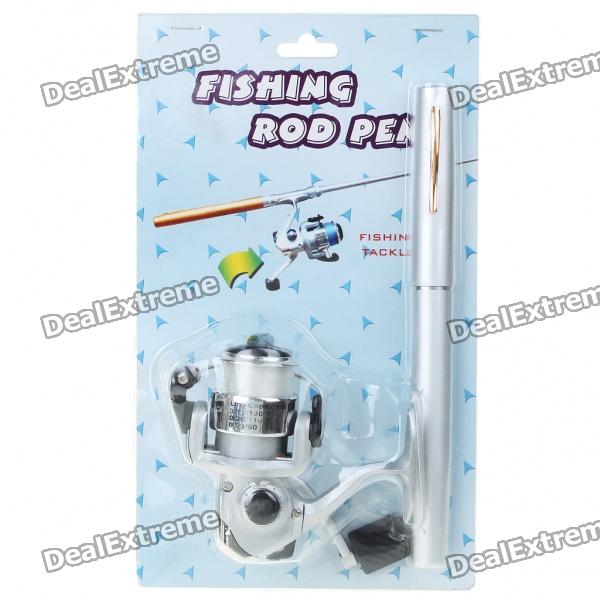 Source: shopmadeinchina.com
Small Travel Ice Fishing Kits Gear Portable Pen Rod …
Source: www.ebay.ie
Portable Fishing Rod Fountain Pen Type Rod Pocket-size Rod …
Source: www.gearbest.com
Mini Portable Aluminum Pen Style Fishing Rod for Ice …
Source: www.deal-dx.com
Aluminum Alloy Wood Style Portable Pocket Winter Ice …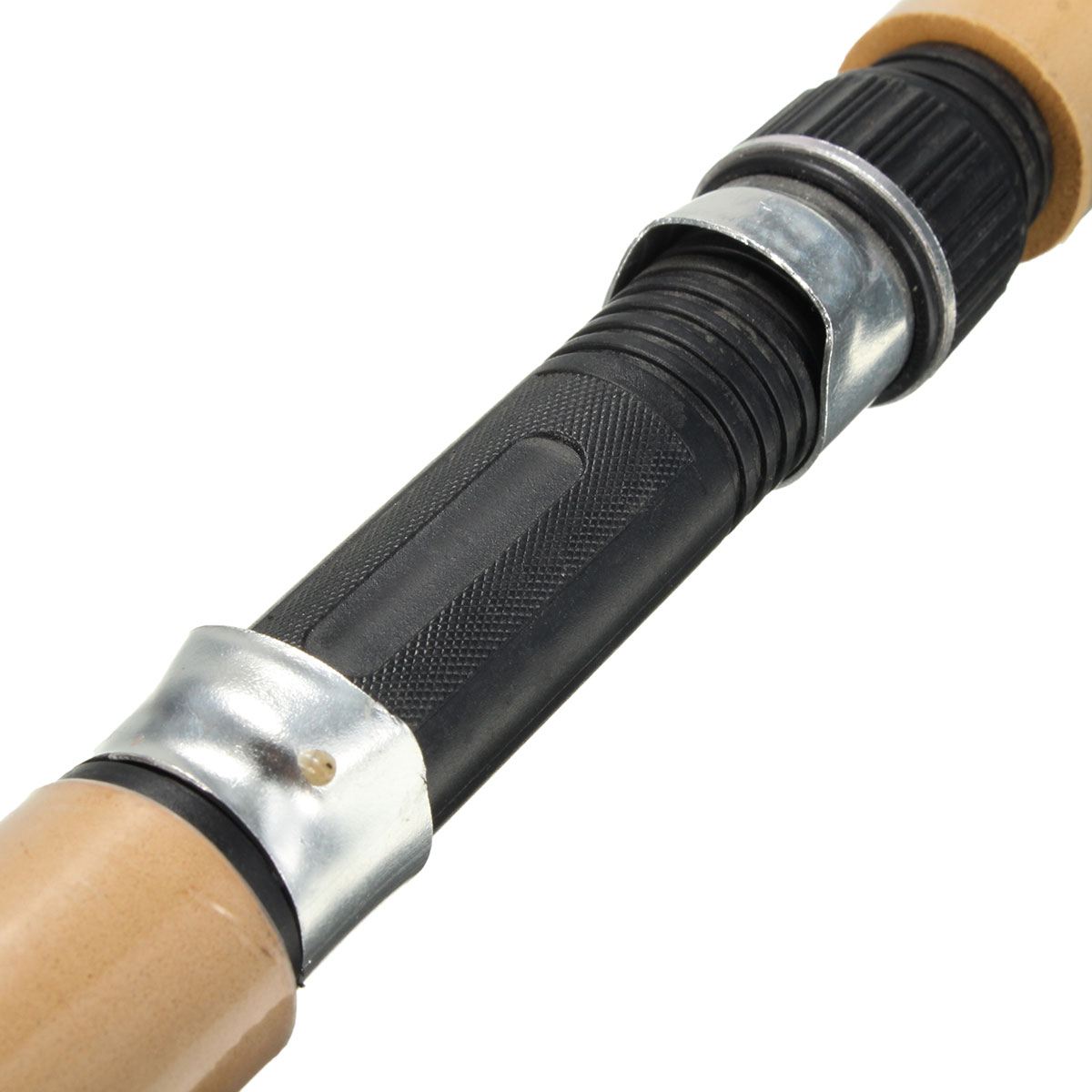 Source: www.lazada.com.my
Pocket Style Pen Pêche Rod + canne à pêche + Lifelike vers …
Source: www.dx.com
Portable Telescopic Easy Magnetic Rod Stick Extending …
Source: www.ebay.com
Fishing Pen! Pocket Sized Fishing Rod & Reel!
Source: www.youtube.com
Fish-En todas partes Pen Pocket Style caña de pescar y Kit …
Source: www.dx.com
Online Buy Wholesale colored glass rods from China colored …
Source: www.aliexpress.com
Fish-En todas partes Pocket Pen estilo caña de pescar y …
Source: www.dx.com
$2.82
Source: www.tinydeal.com
Maison Fabre money clip fashion Φ_Φ Retro Retro Men …
Source: sites.google.com
Kedai Am
Source: kedaiam.blogspot.com
HDE Mini Collapsible Aluminum Pocket Pen Style Fishing …
Source: www.desertcart.ae